The only sport I had known. Everyone I had known always spoke about it.
Dad, Brother, Uncles, Aunt, Friends and anyone I had known. We played it on the streets with rubber ball, tennis ball, rubber cork ball, cork ball and finally proper cricket ball. We played it every day on the heat and dust of Indian summer. We used all forms of handmade bats and stumps till we had enough money to buy proper kit.
We discussed endlessly about it. We discussed, argued, fought and made friends and enemies. We saved all those bubble gum wrappers for months and sent it in exchange for a simple cricket poster.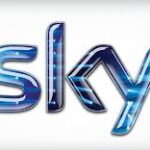 I was a sky customer for the past 7 years. In fact I still am. I am a customer for their all-in-one package (satellite Television (including premium sports channels), land-line phone and broadband internet). Altogether I pay about £80 a month.
I was paying £80 a month for the past 7 years. I've moved to a new home about 6 months ago and haven taken sky with me. Ever since I moved home, my internet connection started becoming poor. During evenings, it was intermittently losing connections. I've tried fixing the issue by calling sky helpline several times and they gave several options and none of them worked for me.